50th Anniversary of the Aboriginal Embassy–the elephant in the room
Ghillar Michael Anderson, the last surviving member of the "Founding Four", who set up the Aboriginal Embassy under a beach umbrella opposite Old Parliament House, Canberra on 26 January 2022, reveals his version of the divide and conquer tactics at play behind the arrangements for the 50th anniversary celebration.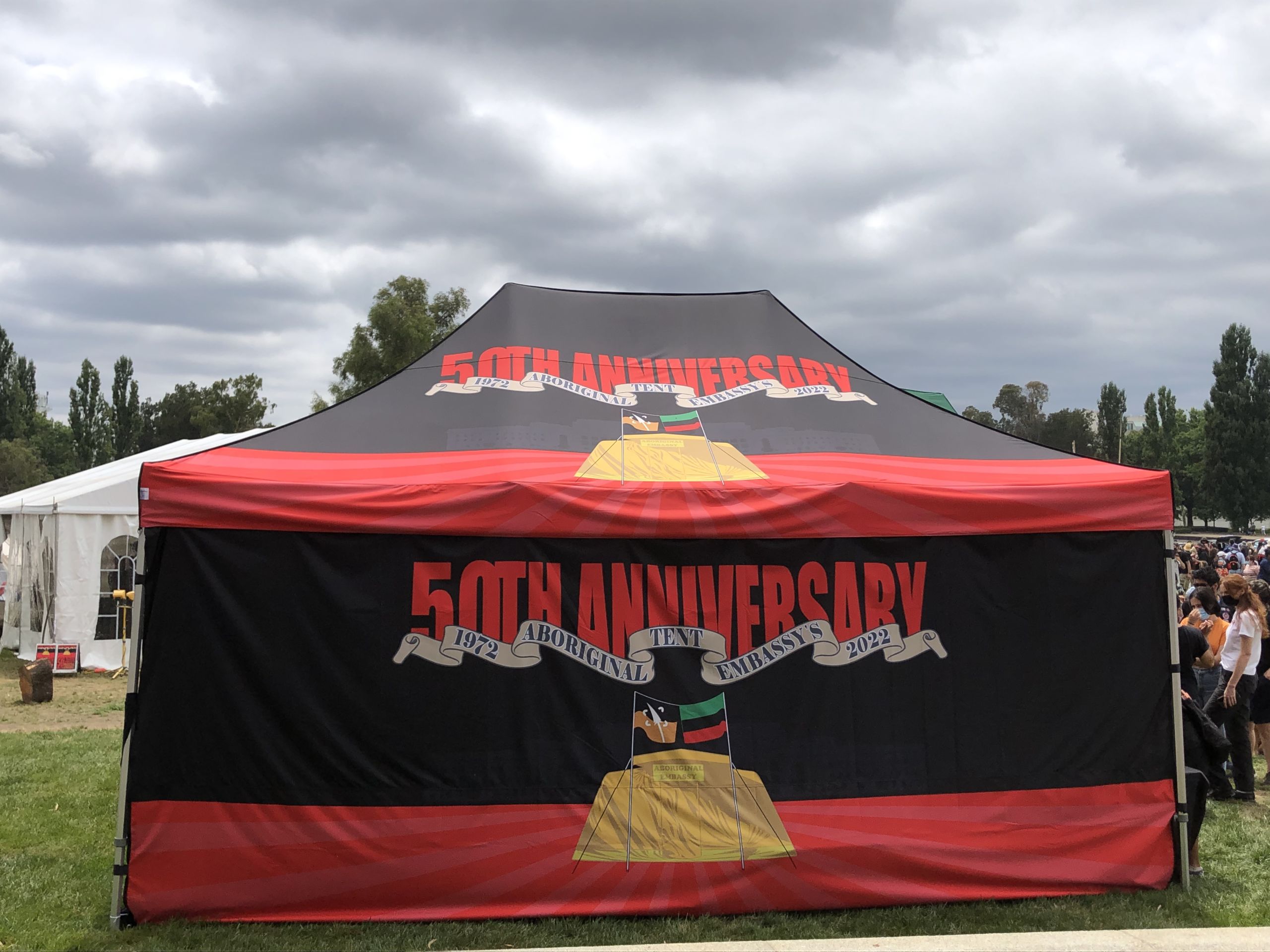 Tent, from which 50th Anniversary t-shirts were sold, lawns opposite Old Parliament House (Museum of Australian Democracy), Canberra, 26 January 2022. Photo: Jane Morrison
Many First Nations people and supporters, who are ignorant of the true history of Canberra's Aboriginal Embassy, were unaware that the original Embassy was set up under a beach umbrella and was not called 'the Aboriginal Tent Embassy'. Nor were supporters and newcomers aware of the divisive tactics in play behind the scenes for the 50th Anniversary arrangements. This is a huge pity as many people, who joined the 50th anniversary march at Garema Place, Civic Centre, Canberra, instead of in front of the National Film and Sound Archive (in the vicinity of the Australian National University where the July 1972 Aboriginal land rights protest marches began), did not have the opportunity of being part of history on 26 January 2022, or of listening to commemorative speeches in front of new Parliament House. 
Read Ghillar Michael Anderson's statement on the truth behind the 50th Anniversary arrangements here (the PDF file may be slow to download):